Thank you for submitting your photos for Lens op de Mens 2023
Unique outdoor exhibition from 4 June to 1 October 2023
The programme for edition 2023 will be further updated in the coming months
General information
CC Palethe is an ideal base for visiting all the exhibitions of Lens op de Mens. It is very centrally located on the route and there is plenty of parking space.
Route plans and info magazines are available at CC Palethe and at the local catering establishments.
Groups can request a tour with an expert guide at info@fotofestivalpelt.be
Along the route, there is a wide range of catering establishments where you can take a break over a refreshing drink and a tasty snack.
SUMMARY OF EXHIBITIONS AND OPENING HOURS
Outdoor exhibition of all selected photos from Lens op de Mens
The nearly 3 km route runs along the streets and squares of Overpelt Centre, making it permanently accessible.
Martin Parr (UK) | A summer with Martin Parr
Team Belgium WPC 2023
Jeugdlaan 2, 3910 Pelt
GPS 51.211239° NL 5.428118° EL
Every working day 9am – 5pm and during activities at the cultural centre
Every Sunday 2pm – 5pm

Carine Van Gerven | Tableaux vivants
Kerkdijk 2-4, 3910 Pelt
GPS 51.211111° NL 5.425730° EL
Every day 10am – 5pm, except during church services
Winners edition 2021
Ursulinenstraat 54 – Fencing in front of the Mater Dei Institute
GPS 51.209632° NB 5.426287° OL
This open-air exhibition is permanently accessible
RPS Benelux Chapter Members 2023 Print Exhibition | Daily Life of Us
Kerkdijk, right next to Palethe
GPS 51.211126° NL 5.428237° EL
This open-air exhibition is permanently accessible
Leon Alders | Kongolo
Photo Club Zonhoven-centre | Project 'Fly on the wall'
Dorpsstraat 58, 3900 Pelt
GPS 51.213668° NL 5.423033° EL
Every day 9am – 5pm
In preparation
Dorpsstraat 91
GPS 51.210247° NL 5.421686° EL
Every Day 9am – 5pm
Frank Doorhof | Selection of work with humorous undertones
Nieuwe Markt
GPS 51.209786° NL 5.423998° EL
This open-air exhibition is permanently accessible
Members of the jury 2023
Oude Markt   GPS 51.211750° NB 5.423692° OL
Lod Lavkistreet   GPS OL 51.212350° NB 5.425730° OL
This open-air exhibition is permanently accessible
In preparation
HelPhoto, Helsinki, Finland | …
Vizualizator, Belgrade, Serbia | …
Vloeterstraat, access via parking behind the Holy Heart Chapel
GPS 51.209813° NL 5.428673° EL
This open-air exhibition is permanently accessible
PROGRAMME EDITION 2023:
Sunday 4 June
Official opening ceremony announcing the laureates of Lens op de Mens 2023
Zinnezaal CC Palethe
Start 10.30am
This awards show launches the fourth international photo festival 'Lens op de Mens' in Pelt with the exhibition route through the streets and squares of Overpelt-Centre and guest exhibitions in CC Palethe, Pelle Melle and St. Martin's Church.
Saturday 24th June
Workshops with Frank Doorhof (Emmeloord – NL)
Morning from 10am – 11.30am live shoot by Frank Doorhof using small flash units (speedlights)
Location: Zinnezaal CC Palethe
Mastering the Modelshoot with a reportage flash
To take cool model photos, you don't need big strobes and modifiers, expensive camera or spectacular location. If you know how light works, you can measure and control it and that is what photographer Frank Doorhof shows you in this interactive live shoot with model and speedlights (or reportage flash, compact flash or system flash).Almost every photographer has small speedlights. They are great to start with and hugely diverse. Because they are so small, they always fit in your photo bag. With a few clever modifiers, they become even more interesting. Frank uses Rogue Expo Imaging's products for this purpose. He even has his own Frank Doorhof FlashBender, with a soft silver inlay and an attachment to turn it into a striplight with grid. New are the magnetic products that fit all compact flash units and round flash units (such as Godox and Profoto) and the fibreglass umbrellas.
Frank shows you how to take spectacular photos with these small flashes and some modifiers. Thanks to the light meter, every photo is fast and correctly exposed. He explains live how to coach the model and set up the light. You see the results right away on a big screen. With great humour, Frank not only gives you many tips on how to shoot better but also answers questions he regularly gets.
Of course, you can ask questions throughout the shoot. There is also the opportunity to buy Frank's book, signed of course.
This live shoot is for every photographer who shoots with flash. The emphasis is on the compact flash, but the theory on light also applies to studio flashes, of course. You will certainly get a lot of inspiration to get started yourself.
Afternoon workshop with maximum 15 participants who can each shoot 2 sets themselves
Location: TIO Campus Wico
Creative with model photography
Every week, photographer Frank Doorhof gives model photography workshops at his studio in Emmeloord. There, he has a nice selection of flash units and, of course, fantastic backgrounds. His studio is completely darkened, which makes setting the light all just a little easier.But of course that is not always the case with your photo shoot!
In this hands-on workshop, you will learn how to properly light a model with just one or two flashes and simple modifiers that everyone probably already has. And that are affordable like an umbrella and reflector with grid. With a little colour or lens flare, you can quickly add atmosphere to your photo. You will learn how to take great photos even in a difficult location. Of course, Frank shows you how to steer a model for expression and a better pose. And he gives tips on how you can cheaply and simply add extra styling yourself or be creative in other ways with few resources.
There is also a focus on workflow, from metering light and tethered shooting to making the selection and dealing with models. Of course you can ask questions throughout the workshop.
You will see the results right away on a big screen. You will then get to work yourself under Frank's guidance. We provide the flashes and triggers, you know your camera settings.
This workshop is for anyone working with models/people who wants to gain inspiration and, above all, learn about light. Because if you understand light, you can apply it yourself in your own shoots.
Topics include
Good lighting with one or two flash units
Simple modifiersHow to get lens flare or colour in your photo
Controlling the model
Getting the most out of your location
Understanding light

Frank Doorhof
Photographer and trainer Frank Doorhof gives model photography workshops in his studio in Emmeloord, but also worldwide. Regularly at unique places such as castles, museums and urbex locations. He works with studio flashes, speedlights and LED. Frank is a sought-after speaker at trade fairs and events such as Photokina, PhotoshopWorld, Photodays, The Photography Show, Fotofair and Professional Imaging. Two of his courses are now online at the Photofacts.co.uk academy. You can buy his own courses on model and street and travel photography on his website.
He is also very active on social media. Every month, you can watch the "Digital Classroom" online for free; a live shoot with a theme and model.
Frank is the author of several bestsellers on model photography such as "Mastering the Model Shoot" (translated into Chinese and Dutch, among other languages), "Photographing with a Small Flash" and "Photographing in Every Situation".
Frank is an ambassador for many brands, including Sony, Hensel, Calibrite, BenQ photographic Monitors, Click Props Backdrops (with its own signature background line), Rogue Expo Imaging, IQwire tether cables, K&F Black Diffusion filters and many more. He is the first European KelbyONE trainer.
Sunday 10th September
Photo Project 'Tower of Babel' by Carine Van Gerven
Location: church of Overpelt-Fabriek.
More information later.
Saturday 23rd September
Lecture by Martin Parr
Zinnezaal CC Palethe
Start at 3pm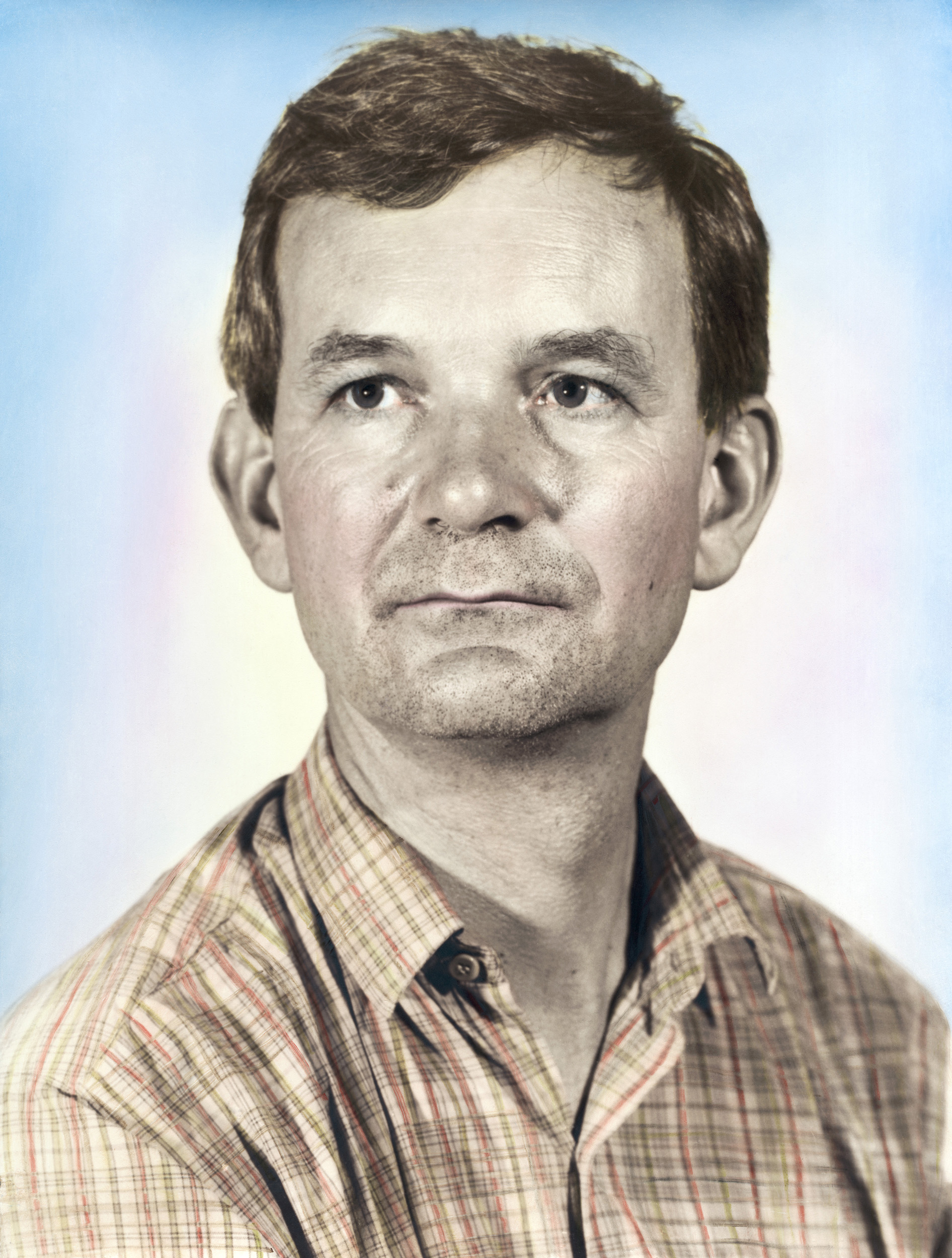 ​Martin Parr is one of the best-known documentary photographers of his generation.
With over 100 books of his own published, and another 30 edited by Parr, his photographic legacy is already established.
Parr also acts as a curator and editor. He has curated two photography festivals, Arles in 2004 and Brighton Biennial in 2010. More recently Parr curated the Barbican exhibition, Strange and Familiar.
Parr has been a member of the Magnum agency since 1994 and was President from 2013 – 2017. In 2013 Parr was appointed the visiting professor of photography at the University of Ulster.
Parr's work has been collected by many of the leading museums, from the Tate, the Pompidou and the Museum of Modern Art in New York.
Martin Parr established the Martin Parr Foundation in 2017.
In 2019 the National Portrait Gallery in London held a major exhibition of Parr's work titled Only Human.
Image: Havana, Cuba, 2000 © Martin Parr Collection / Magnum Photos
Tickets soon available via this website
Saturday 23th September
Portfolio review, in collaboration with BREEDBEELD
Zinnezaal CC Palethe
10am – 12am
Photographers can present their portfolio to experienced photographers.
Sunday 24th September
Workshops in collaboration with RPS – The Royal Photographic Society (UK)
Zinnezaal CC Palethe, Jeugdlaan 2, 3900 Pelt (under reserve)
RPS Benelux Chapter: workshop with Diana Bokje about Mindfulness and Photography
This workshop is a fee-paying event open to both members and non-members of RPS
Tickets soon availble via this website