OVERVIEW GUEST EXHIBITIONS 2021
Cultural Center Palethe
Awards Winners 2019 (subject to change, will likely be moved to an outdoor location)
Barbara Vandendriessche
RPS Benelux Chapter 2021 Print Exhibition
WPC Team Belgium 2021
Jeugdlaan 2, 3910 Pelt
GPS 51.211239° NB 5.428118° OL
Every working day 9.00 – 17.00 h
The dates of some extra Sunday openings will be communicated here later
And during activities in the cultural center
Kerkdijk 2-4, 3910 Pelt
GPS 51.211111° NB 5.425730° OL
The exact opening hours will be communicated here later
Dorpsstraat 58, 3900 Pelt
GPS 51.213668° NB 5.423033° OL
Every day 9.00 – 17.00 h
Private garden
Ilan Wittenberg (NZL) | Faces of Cairo
HelPhoto, Helsinki, Finland
Vizualizator, Belgrad, Serbia
Burgemeester van Lindstraat, 3900 Pelt
GPS 51.210824° NB 5.420254° OL
Open air exhibition at the summer tarrace of Bar Deluux
The exact opening hours will be communicated here later
St. Martin's Church
Bert Daenen | behind the mask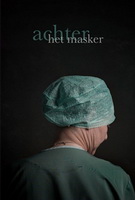 For the Tongeren photographer Bert Daenen, the corona crisis was a good time to look for the person behind the mouth mask. He photographed the heroes of healthcare in three Limburg hospitals.
With the exhibition "behind the mask" photographer Bert Daenen wants to give the care providers a face and a voice. He went to the Jesse Hospital in Hasselt, the Vesalius Hospital in Tongeren and the Sint-Trudo Hospital in Sint-Truiden. There he photographed doctors, nurses and support staff after what may have been the most intense period of their careers.
We are exhibiting a selection from the photos that were on display during the summer of 2020 in the Refuge House in Hasselt.
Opening hours Sint-Martinuskerk
To be defined
Service Centre Pelle Melle
Eddy Verloes | Losing our minds
In Pelt, Eddy Verloes exhibits photos from his photo and poetry book "Buitenzin / Losing Our Minds", which will be published in April 2021.
The poems in the book were written by the well-known poet Benno Barnard.
Eddy Verloes describes the connecting thread of his photographs as the eternal quest for the human soul. His focus on detail enhances the narrative character of his work: it's never about the camera.
A sense of humour and a preference of misty landscapes are an integral part of his pictures, many of which were collected on three previous books. Losing our minds is his first international publication. He was selected as one of the best contemporary photographers worldwide by the American website All-About-Photo.
My series "Losing our minds" was taken at the beginning of the corona crisis 2020: a bizarre, but extremely fascinating period. Man loses his mind because a stormy situation presents itself that is new and challenging for him. Fear tries to overpower him, he freezes, starts to reflect on the world and on the punishment that Mother Nature seems to send us. We have treated our Mother Earth too lightly, demanded too much of her in our egoism. Reflection is necessary.
I want this poetic-philosophical reflection to speak through my images in these corona times. In my series "Losing our minds" I consciously show only young people who are looking for themselves, for the meaning of life and the relationship between man and nature. It is sometimes difficult to draw the line between realism and surrealism, between reality and madness. Are those figures real or staged in my photos? Sometimes we as a layman have the same reaction: is this the real world in which we live or is this madness / surrealism? These are photos of ultra-Orthodox Jews who can enjoy their freedom in an unorthodox way in the storm (of their lives) and escape the lockdown.
My images however try to transcend the anecdotal and in that sense they not only reflect what is going on with the corona crisis in 2020, but they try to be a universal expression. They could take place anywhere in the world and not just on the Belgian coast where these photos were taken in one day and within one hour. The young people in my photos are of course a symbol of change / revolution / going against the tide. They symbolize spring that starts anew every year. Within these young people you see in my images "Einzelgänger", those who only try to compete against society. Some idealists throw themselves completely and don't care about anything. Their slogan is straightforward. More than ever we realize through this crisis that man is a social animal and it is difficult to stay in his room. In group we are strong, we go for it and we climb the highest mountains. In this case: dunes of course.
Ultimately, we are so dependent on the forces of nature that we cannot help but be guided by the flow. I consciously placed "Statues in the storm" last because I think the symbolism is the greatest: people become statues, as it were, puny – sometimes pathetic – beings in the universe. The wandering man looking for his own way, reflecting how to deal with himself, the others and the earth.
Is there no hope, no spring found in my images? Definitely. Youth represents spring. She sings, fights (a way), cries, laughs, works, prays and admires. All these aspects can be found in these (primal) images. Let us all be a Ramses Shaffy (famous Dutch singer): self-willed paving our own way with respect for themselves, the Other and Mother Nature.
Benno Barnard
Benno Barnard is a Dutch-language poet who lives in England. An acclaimed anthology of his work, A Public Woman, was published by Eyewear, London, in 2015. In his diaries, renowned for being both lyrical and polemic, he regularly writes about Jewish culture.
www.eddyverloes.be
nl.wikipedia.org/wiki/Benno_Barnard
Service Centre Pelle Melle
The Jury
This list will be updated end of 2020
The jury | Johan Brouwers, chairman (BEL)
I like to capture the image of people as they occur spontaneously. No deliberate or requested poses. Snapshots in which their glance, their attitude often tells a lot about what they think, including me.
The jury | Kattoo Hillewaer (BEL)
Passionate reportage photographer living in Ghent, Belgium.
The jury | Zjuul Devens (BEL)
Visual artist, photographer, filmmaker, graduated in Visual Arts and Photography. He was lecturer in audiovisual communication and multimedia at the Plantijn Hogeschool of the Province of Antwerp, department of communication management.
He exhibits both nationally and internationally, individually and in group. This is done with photographic work, video installations, slide projections, video, but also with sculpture and installations.
He also collaborates with and for other visual artists, dancers, musicians, theater makers. As a professional photographer, he was a devil-doing-all. Passionate macro photographer. Now he is mainly concerned with the theme of transience. He likes to give dead half-decayed insects a "new life".
As a volunteer for Child Help, he also photographs and films in Africa. There he discovered the love for documentary photography.
For him, photography and art are a part of his life.
The jury | Jim Lowe (GBR)
Jim has been a professional photographer for 40 years, during which time he has worked for the UK's Ministry of Defence, Portsmouth Polytechnic & Westinghouse Brake and Signal Company. The majority of his images are now captured using digital technology, but he also undertakes assignments using close-up and macro photography using large format cameras. He is well known for his black and white landscapes for which he uses traditional film, hand printing them to exhibition quality. These have been acquired by collectors as far afield as Japan, India, South Africa, Canada and The Republic of Ireland as well as the UK and Europe (London, Moscow, Bath, Wiltshire and Cornwall).
From 2009-2018, as well as continuing with his other activities, Jim, has been lecturing at Falmouth University, Cornwall on The Marine and Natural History Course and was made Award Leader in September 2012.
Jim Lowe was a Vice-President of the Federation of European Photographers from 2000 to 2010 and is currently Chairman of their Qualifications Board. He was amongst the first European Professional Photographers to achieve the FEP, QEP distinction in Architecture and from the 45 British photographers who have gained this qualification is the only one qualified and practising Architectural Photography.
www.jimlowe.co.uk/frontpage2.htm
The jury | Carol Olerud (UK)
Carol gained her Associate Distinction with the Royal Photographic Society (RPS) in April 2018 in the Conceptual and Contemporary genre with a panel of fifteen photos.
She is the joint organiser for the Benelux Chapter of the RPS since June 2020. Carol runs the Study Group Zoom sessions every three weeks, which is very successful.
Carol was born in Australia and lives in The Netherlands, she is an active member of many photography groups. She is the Dutch co-ordinator of the National Group Documentary Photography in the Fotobond, with 38 members from all over the country.
Carol is also the co-ordinator of the photography collective Visie+ which is a regional group. She also is the chairman at the local photo club Fotowerkgroep De Verbeelding and she is also a member of LeVeL 5, which is a small group of amateur photographers.
Carol has experience in judging photos on regional, national and international levels. She was a judge in the Holland International Image Circuit of 2020 where nearly 7,200 photos were judged over a period of three days, a massive task. There were 683 participants from 63 countries.
At regional levels Carol has judged at several themed competitions, e.g. 'Abstract', Street photography and other bodies of series of work. She has also judged at yearly portfolio competitions where the best overall winners were selected.
For the Benelux Chapter members yearly exhibitions 2019 and 2020 Carol was one of the jury members for the selection of the best photos.
Carol takes part in masterclasses and workshops and has a general good knowledge of photography in all it's aspects and genres. She takes part in competitions, has exhibitions and is currently candidate BMK (Bonds Meester Klasse of the Fotobond).
www.carololerud.com
www.rps.org
The jury | Jos Verhoogen (BEL)
If I have to find one constant topic, it has to be man himself. Man is in the centre in most of my pictures. Whether it is a famous artist or a mother to be, it is always a challenge to find the right link. A feeling of trust which allows you to make powerful pictures. Pictures that mean more than just the right light or the perfect focus.
Private garden
Ilan Wittenberg (NZL) | Faces of Cairo
HelPhoto, Helsinki, Finland
Vizualizator, Belgrade, Serbia
Open air exhibition at the summer tarrace of Bar Deluux
Opening hours to be decided
Program subject to change