More than 200 photographers show their work in the streets of PELT
A unique outdoor exhibition from 2nd june - 30th September 2019
Opening hours of the photo festival
General information
CC Palethe is the perfect starting point for visiting all Lens op mens exhibitions. It is very centrally located on the route and there is plenty of parking.
Route maps and information brochures are available at CC Palethe, Pelle Melle service center and at the local bars and restaurants.
Along the route there is a wide range of catering establishments where you can take a break with a refreshing drink and a tasty bite.
Open-air exhibitions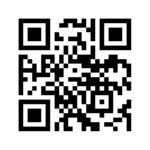 The 2 km route runs along the streets and squares in the center of Overpelt and is permanently accessible.
Scan the QR-code using the route.nl app and see the and view the exhibition route directly on your smartphone.
This is a direct link to the walking route at route.nl https://www.route.nl/wandelroute/589994/lens-op-de-mens
CC Palethe
Marco Mertens, Sonja Sleurs, Award winners 2017, WPC
Jeugdlaan 2, 3910 Pelt
GPS 51.211239° NB 5.428118° OL
Every working day 9.00 – 17.00 h
Extra open on sundays 2th June, 7 juli, 4th August and 1st September 14.00 – 17.00 h
and during activities in the cultural center
Dorpsstraat 58, 3900 Pelt
GPS 51.213668° NB 5.423033° OL
Every day 9.00 – 17.00 h
Dommelslagdreef 12, 3900 Pelt
GPS 51.223868° NB 5.434979° OL
You can visit the exhibition in the rest-eau-café
Mon-Fri 10.00 – 23.00 h
Saturday 9.00 – 21.00 h
Sunday 9.00 – 20.00 h
Maesensveld 1,  3900 Pelt
GPS 51.212408° NB 5.417018° OL
Every day 9.00 – 20.00 h
Norbertinessenlaan 9,  3910 Neerpelt
GPS 51.211239° NB 5.428118° OL
Closed on Monday
Tuesday – Friday 10.00 – 12.00 h and 14.00 – 19.00 h
Saturday 9.00 – 12.00 h
Kloosterhof 1, 3910 Neerpelt
GPS 51.229987° NB 5.431909° OL
Every Day 9.00 – 17.00 h

Toekomstlaan 5, 3910 Neerpelt
GPS 51.230840° NB 5.422189° OL
Exhibition: 6th July – end August
Every working day 8.30 – 17.00 h
Extra open on Sunday 7th July, 4th August and 1st September 14.00 – 17.00 h
Program edition 2019:
Sunday 2nd June
Official opening of the festival with awards ceremony at CC Palethe
10.30 am – Zinnezaal CC Palethe, Jeugdlaan 2, 3900 Pelt
Guests: participating photographers, invited guests and volunteers
Outdoor exhibition
A signed route, starting at CC Palethe
​​​Indoor exhibitions:
Cultural Center CC Palethe, Overpelt
Swimmingpool Dommelslag, Overpelt
Service Center PelleMelle, Overpelt
Local hospital (Mariaziekenhuis Noord-Limburg), Overpelt
Cultural Center Dommelhof, Neerpelt
Public Library, Neerpelt
Residential and Care Center St.-Joseph, Neerpelt
Monday 3rd June
Lecture by Marco Mertens
Marco Mertens is a guest photographer at the international photo festival Lens op de Mens with a 25-year retrospective exhibition as a portrait photographer. Photos taken for Humo, Nieuwsblad, De Standaard, De Morgen, Goedele, Feeling, etc …
Marco Mertens started his career as a rock photographer and soon got names like Madonna, The Rolling Stones and Pearl Jam in front of his camera. He later focused on making portraits. Known and unknown people are immortalized by him. The only condition: they always have a story to tell. He is the winner of the Nikon Press Photo Award 2006 and has been the ambassador of Leuven since 2010 as a city photographer. For many years he has provided the cover for the CC Palethe program brochure.
On Monday 3 June, Marco Mertens will give a lecture in CC Palethe about his 25-year career as a portrait photographer. He takes us through the stories of the people who appear in front of his lens and tells us about the unexpected situations that he often faces as a press photographer, about his approach, and how he can turn unfortunate light situations and scenery into exciting and authentic photos. Marco is full of juicy anecdotes and speaks with the necessary self-perspective.
Workshop with Ken Pimontel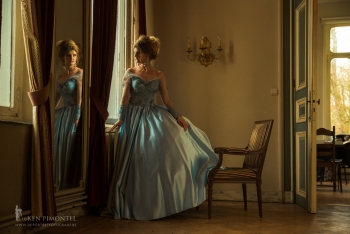 Ken Pimontel won the Bronze medal from the professionals during the first edition of Lens op de Mens in 2017. One of his portraits was exhibited in very large format on the facade of the town hall.
During the 2019 edition, the work of Ken Pimontel can be admired at Lens op de Mens, both at the open air exhibition and at the guest exhibitions of the winners of the 2017 edition. In his 'cinematic portraits' workshop, Ken teaches you to make timeless portraits of real people as of characters in a fictional story. In his method, he opts for thorough preparation, pure lighting, classical composition and a sensitive color palette. As the location for the workshop we chose the chapel of the WICO Campus Mater Dei in Pelt. Together with Ken you learn how to make creative portraits, where the entire story is right. The setting, clothing, poses and looks.
In collaboration with the National Association of Professional Photographers.
The worshop is exclusively reserved for professional photographers.
Program:
10u00-11u30 Lecture by Marco Mertens at CC Palethe
12u00-13u00 Lunch
13u00-18u00 Workshop 'Cinematic portraits' with Ken Pimontel, at the chapel of the WICO Campus Mater Dei in Pelt
Saturday 6th July
Start of the BREEDBEELD exhibition at Dommelhof Neerpelt

Official opening ceremony with reception at 19.00 h.
In cooperation with BREEDBEELD
More on page 'Guest exhibitions'
Monday 19th August
Pelle Melle service center: Filmshow 'Visages Villages/ Faces Villages' by Agnès Varda and JR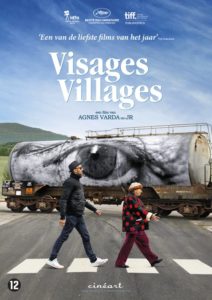 Faces Places (French: Visages Villages) is a 2017 French documentary film directed by Agnès Varda and JR. It was screened out of competition at the 2017 Cannes Film Festival where it won the L'Œil d'or award. It was nominated for the Academy Award for Best Documentary Feature at the 90th Academy Awards.
Varda and JR visit villages and small towns throughout France to meet communities of people and create large portraits of them to plaster on the surroundings.
Source: Wikipidia  https://en.wikipedia.org/wiki/Faces_Places_(film)
Sunday 25th August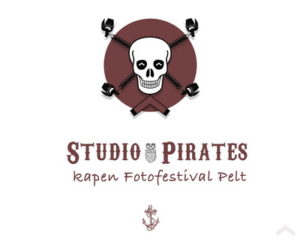 Studio Pirates (in cooperation with vzw Studio)
vzw Studio is an association of full time professional photographers. vzw Studio organises trainings and workshops on 3 specific themes that control the life of a professional photographer: technique, creativity and how to run a business.
Studio Pirates: photographers hijack a colleague's photo studio
At the Pelt photo festival some highly experienced photographers let you look over their shoulder. During some studio setups you can see how they work, from setting up the lighting, handling the models, and a glimpse on post production.
Suggested themes are baby (newborn), young children, families, a typical model shoot, a couple and some classical portraits and profile pictures, depending on what people are interested in and on the models present (in the audience).
DO YOU DARE TO TAKE LIFE PHOTOGRAPHS during a professional studio setup (under supervision)? You can bring your own models.
Email to FEP@vzwstudio.be
Exclusively reserved for professional photographers.
But everybody is always welcome as a model or a spectator during one of the photo shoots.
CC Palethe, 14 u – 18 u
Thursday 5th September
Lecture by Wendy Marijnissen at CC Palethe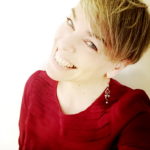 Wendy Marijnissen is one of our guest photographers. She exhibits her work in the Sint-Josef residential and care center in Neerpelt.
In 2009 she traveled to Pakistan for the first time. During the following 3 years, she worked in Pakistan and focused on photographing the issues surrounding pregnancy and birth. From fistula, traditional midwives to pregnancy in a refugee camp, after the devastating floods in 2010, which fled millions of people in the country. Some of her photos were used for UNFPA's "Stop fistula campaign". In 2015, she returned to Pakistan twice to continue working on "Always the guest", her first photo book. She founded the non-profit organization "Bending The Frame", which creates new platforms and seeks new ways to bring strong photography around the world.
In her lectures she will talk about her book "Always the guest" and tell about her experiences in Pakistan. She will also answer questions from the audience.
Doors open from 7.30 pm. The lecture starts at 8 p.m.
Be sure to visits Wendy's exhibition in advance at the Sint-Josef residential and care center in Neerpelt.
Sunday 15th September
Photo Café at CC Palethe

Including the presentation of the Audience Award.
In collaboration with Qrios, CVO Lino, CVO De Verdieping and our festival partners BreedBeeld, the National Association of Professional Photographers and vzw Studio.